Red Summer Sangria
A Blackberry Citrus Sage Red Sangria Recipe
We've been beebopping around the U.S. to visit many of those closest to us before we relocate to Seattle. It's been a non-stop party of enjoying the company of our friends and family, telling stories, catching up and good old fashioned hanging out.
And because it's spring/early summer in these parts, there have been lots of excuses to make fun fruity libations. Summer brings with it the bounty of amazing produce and a carefree attitude: two things I think we all enjoy thoroughly! The only thing I have a hard time letting go of from the colder months is red wine. 
People often go for something lighter and sweeter when it warms up and this usually means replacing reds with whites. Well, I'm much more inclined towards red wine so in an effort to roll with the seasons and yet appease my preferences, I made this red summer sangria to compromise. I like compromising. ;) 
It's fruity and jammy. It's citrusy and has a somewhat unexpected herby eathiness from the sage. It celebrates summer with the addition of blackberries. And in true sangria fashion, it just feels relaxed and easy.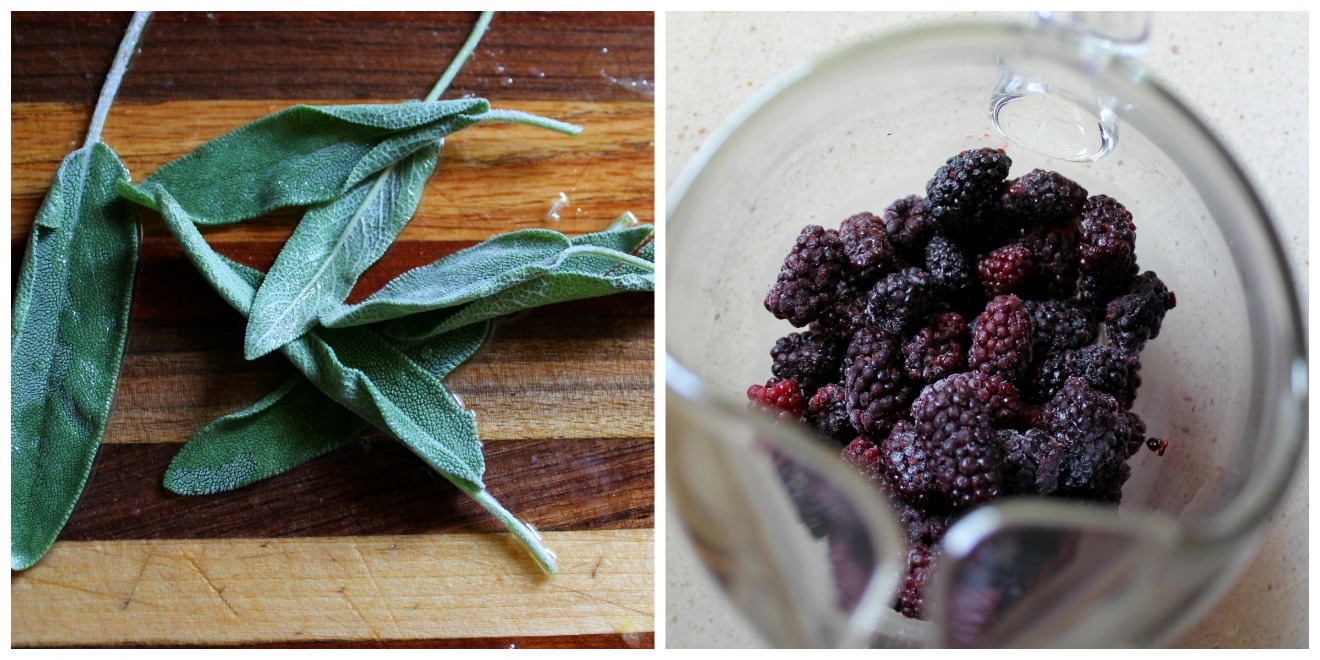 This is kind of a stripped down, basic sangria. There's no added processed sugar or other alcohols, just wine and fruit. I really enjoy making mixed drinks at home because I can see what's going in them. That and it makes you feel all fancy.
Without the additional cup of white sugar or triple sec like many recipes call for, this sangria is only mildly sweet. I like it because I can still taste the wine and berries and I don't feel like I'm drinking a juice box. So since we're feeling good about not pouring in that extra cup of sugar, I can feel good about pouring myself a second glass. Muhaha, my plan all along. ;)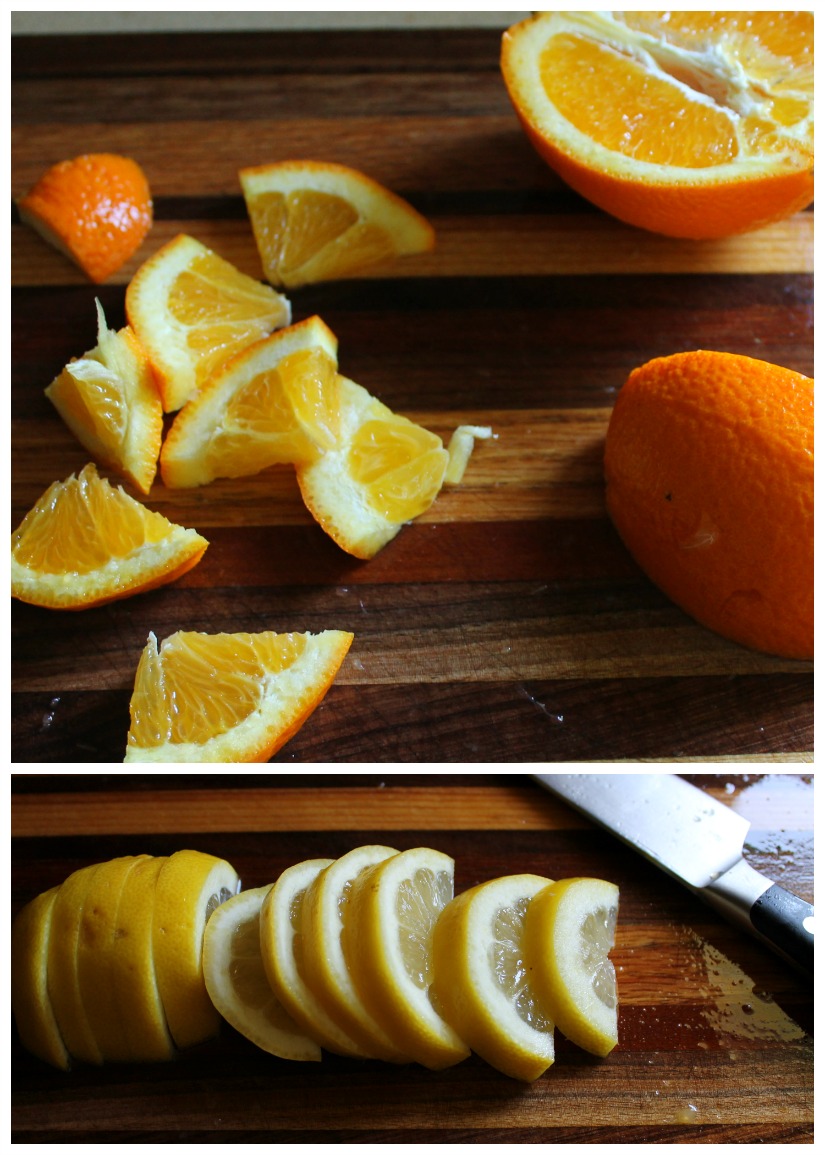 The beauty of sangria is that you are actually encouraged to use cheaper wine. I'm definitely not a wine snob, and am perfectly content drinking inexpensive wine, in fact all the better. But when I'm hosting or making drinks for other people, especially certain other people like my brother who worked as the wine expert at a fine dining restaurant while he was in college, I want to make sure everyone is happy.
This red summer sangria passes that test. It's a budget friendly way to make a batch of drinks for a group of people and yet it feels sophisticated and effortless at the same time. Summer's coming, let's relax a little!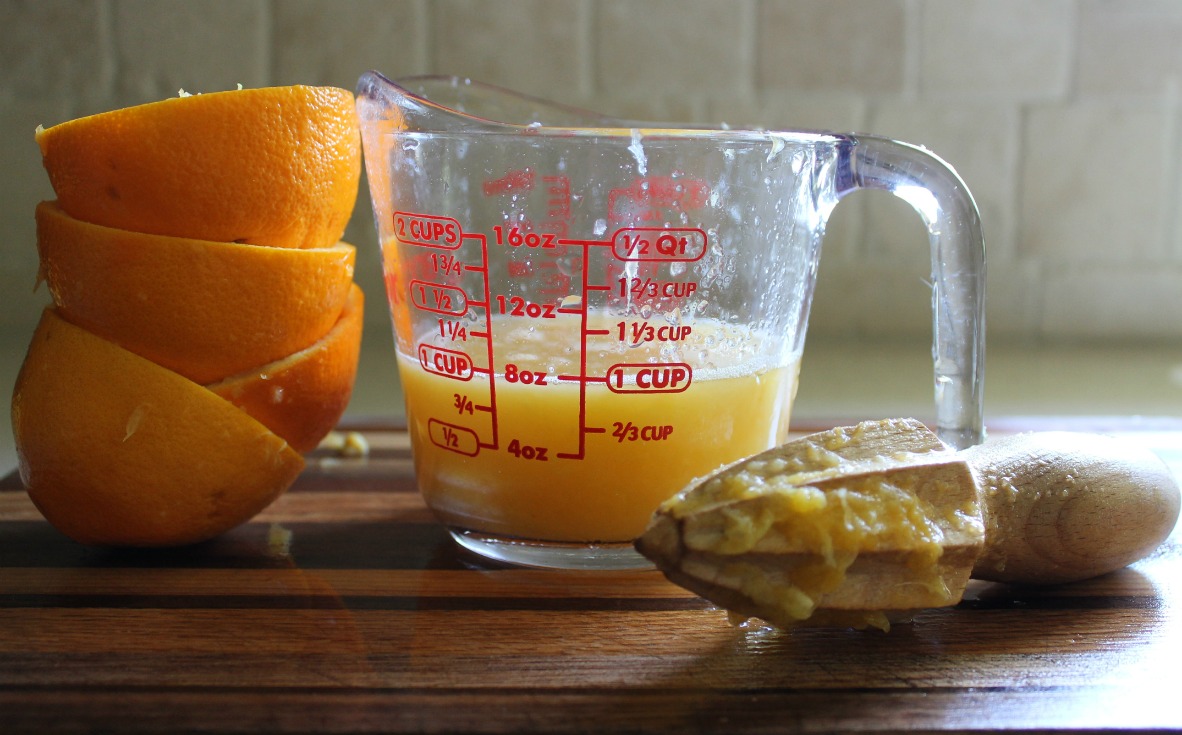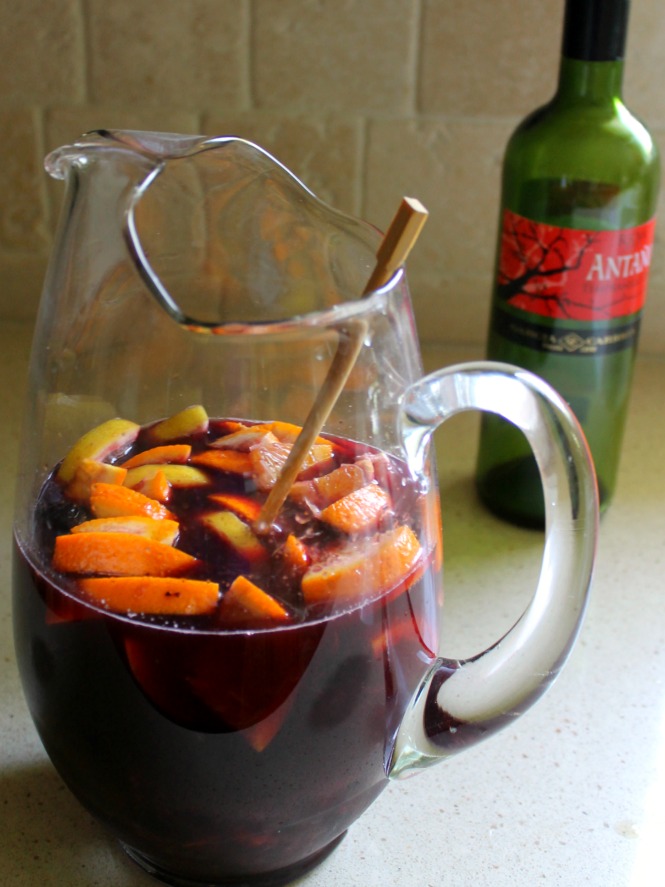 I used a Spanish wine in this recipe as a nod to the birthplace of sangria but don't feel like you need to be limited to that. As long as it's medium bodied like Merlot, Sangiovese or Zinfandel you'll be in good hands. 
Alright, I think I need to go put my fancy pants on so I can start sippin' this sangria in style. Ciao!
---
Red Summer Sangria
Yield: Serves 5 (if making for big group, consider doubling or tripling recipe)
Ingredients
1 bottle inexpensive, medium bodied red wine
2 medium oranges for juicing, or 1 cup orange juice
2 cups blackberries
1 orange for slicing
1 lemon for slicing
8 sage leaves 
Directions
Juice the 2 oranges to create 1 cup of orange juice. Slice remaining orange and lemon for floating fruit. 
Add sage leaves to a large pitcher, muddle slightly with the back of a spoon to release the flavor. Add blackberries and sliced citrus. 
Pour orange juice over fruit, then pour in bottle of red wine. Stir and transfer to refrigerator overnight or for at least 8 hours. 
To serve, fill each glass half way with the soaked fruit, a ladle works best for this, then top off with sangria.
---
---
---