Quick Dinner Recipes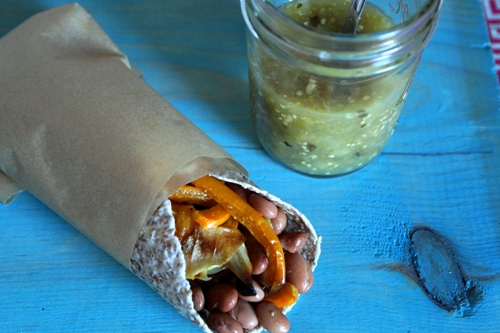 These quick dinner recipes will save you when the time comes. And we all know the time will come when there's nothing we'd like to do less than spend an hour or so in the kitchen. Hopefully these quick recipes will help you save your sanity and prevent you from pulling your hair out on nights when everyone is whining and starving. Even though you may not have the time (or energy) to create a four course meal, you can still get a satisfying dinner on the table in no time.
All three of these recipes make balanced meals full of vegetables, protein, and carbohydrates. They can be made in about 15 minutes and on a night when you get home late and don't feel like cooking or when your kids have 5 million extra curriculars to get to, these quick dinner recipes will be your go-to.
3 Quick Dinner Recipes
Open-Faced Vegetable Sliders
Ingredients
Note: you can use any vegetables you have or like in this recipe, these are just examples.
½ cup mushrooms, chopped
½ cup zucchini, chopped
½ cup broccoli, cut into florrets
1 red pepper, diced
6 spoon fulls of hummus
1 teaspoon dijon
mozzarella cheese
English muffins, cut in half
Directions
Turn broiler on, then in toaster toast your English muffin halves.
Put all vegetables in microwave safe bowl with a couple ounces of water, then put a plate on top to cover the bowl and microwave for 2-3 minutes. Drain water when done and the vegetables will be lightly steamed. After you've drained the water, add hummus and dijon and mix until all vegetables are coated.
On a cookie sheet arrange your English muffin halves, scoop the vegetable mixture onto the bread and cover with a slice or shredded monzzarella. A few minutes under the broiler will make the cheese gooey and you'll be left with a yummy, nutritious and best of all fast meal!
---
Speedy Gonzales Burrito
Ingredients
2 bell peppers cut into strips (any color)
1 onion, sliced
1 can pinto beans, rinsed and drained
tortillas
shredded cheese
Spices: either pre-made taco seasoning, or garlic powder, cumin, oregano, salt and pepper.
3 tablespoons neutral high-heat oil for cooking, canola or grapeseed are great
Optional: store bought salsa
Directions
In hot saute pan, add oil and when it is thin and glossy add onions. Sweat for about 4 minutes then add pepper strips and cook for another 3-4 minutes.
Add beans, spices and salsa if using and stir
Warm tortillas
Top the tortillas with burrito filling, add cheese and voila - another quick dinner recipe!
Note: You can make a bunch of these and freeze them to take for easy portable lunches you can pop in the microwave anytime.
---
Stuffed Sweet Potatoes
Ingredients
1 sweet potato per person, scrubbed but not peeled
1 can of black beans, rinsed and drained
1 large tomato, chopped
1½ cups of spinach
Spices: 2 teaspoons chili powder, garlic powder, cumin
Salt and pepper to taste
Optional toppings: cheese, sour cream, avocado, salsa
Directions
Put potatoes on a microwave safe plate and make 4 punctures in each one with a fork. Cook in the microwave 5 minutes for 1 sweet potato, and 2-3 for each additional potato. Check on them half way through and flip over.
In saute pan, warm beans, tomato, spinach with spices.
When potatoes are done, cut like a baked potato and fill with vegetables. Top with cheese sour cream, avocado, salsa or anything else you like. This creates a wonderfully filling, well balanced and fast meal.
Next time your in a rush to get dinner in the mouths of those who need it, I hope these quick dinner recipes give you the extra umph you need.
---
You might also enjoy:
---
---
---