Holiday Punch Recipe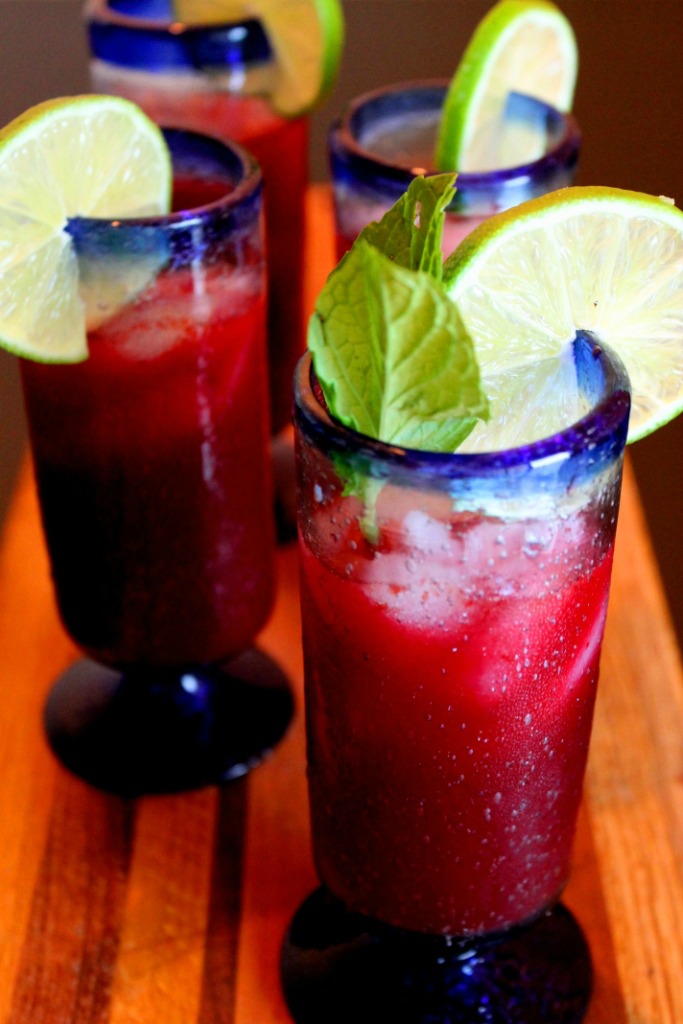 My parents first tried this holiday punch recipe while attending their work Christmas party. They raved about it so much we decided to add it to our list of goodies to be served on Christmas Eve this year. It was a big hit with our family too so I decided I had to share it with y'all!
It's pretty easy to make and it's non-alcoholic* so the kids will get to enjoy this one. The flavors of lime and pomegranate complement each other nicely and the fresh mint is subtle enough but adds to the festivity of the punch. All in all this holiday punch recipe is easy, plus because it ends up being red and green, it makes for a fun non-alcoholic drink to serve at your Christmas party!
*If, say, you did want to add a little adult social-lubricant to this recipe, vodka would work beautifully :)
Holiday Punch Recipe
Ingredients
2 liter bottle of ginger ale
6 cups pomegranate juice
1 cup lime juice
Sprig of fresh mint
2 fresh limes
Directions
In a pitcher, muddle the mint leaves with a wooden spoon.
Stir in pomegranate juice and lime juice and let sit for at least 30 minutes.
Just before serving add the ginger ale so that it remains fizzy.
Cut your limes into cross-section slices and float on top for decoration.
I normally stick to drinking mostly water, coffee and wine but this Christmas punch was a fun, sparkly addition to our holiday table. It fizzes in your mouth and all the fresh juices are a delight during the dead of winter.
It's also not a bad idea to sip on this drink even if you go on to have some adult libations later in the night. Consuming vitamin C with alcohol has been known to improve recovery of a hangover the next day. According to the BBC "vitamin C speeds up the metabolism of alcohol by the liver." (It's also wise to stock up on your B vitamins.) In addition, the generous antioxidant load you'll be getting from the pomegranate juice will help to boost your immunity during the long winter months.
I hope you enjoy this fun, festive holiday punch! It's a really pretty dish to have on your table and the kids will have fun with the lime slices and fizzy-ness of it! Bottom's up!
---
---
---