No Bake Chocolate Strawberry Pie
I think Evan and I were in town visiting my parents for less than 24 hours before I received the request/complaint that I hadn't made one of my "healthy chocolate things" yet. So as all good daughters are wont to do, I immediately dedicated myself to the case.
I saw some close-to-overripe avocados laying on the counter. I saw a pint of strawberries begging for attention in the fridge. One thing led to another and this beautiful, no bake, nearly raw, vegan chocolate strawberry pie came into our lives. And pretty quickly thereafter left our lives again ;)
Plant-based desserts are one magical arena of my life that has been transformed the most since switching my diet. I'm astounded at the gorgeous, decadent and HEALTHY things that come out of my kitchen sometimes, all in the name of being vegan. I wholeheartedly believe these are 9 times out of 10 superior desserts than their sugar-butter laden counterparts, even taking the health factor out of the equation.
I won't proselytize too much but let me tell you, this pie is dang-freakin-easy as well, pie, to make and with the fresh summer strawberries it's beautiful to look at. It's creamy chocolateyness goes down pretty easy too. 
Mother's Day is this weekend and what do we know about a lot of moms? They think it's the thought that counts. They appreciate a homemade gesture. They usually love chocolate. They also usually have a knack for wanting things to be healthy.
And if you're one of those kids who procrastinated, doesn't know what to do or make to show your appreciation for the matriarch in your life, even if you are clumsy in the kitchen, you can do this pie. Just make sure you allow 3 hours of freezing time and you're in business. You'll be a proud son of a gun knowing you made something spectacular that won't clog anyone's arteries so we can all enjoy many more Mother's Days to come. 
Well we're off on a road trip to visit my grandmother this weekend whose birthday coincides with Mother's Day. It's going to be a big ol' multi-celebration weekend full of large wonderful families, outdoor fun and relatives I haven't seen in months. I can't wait!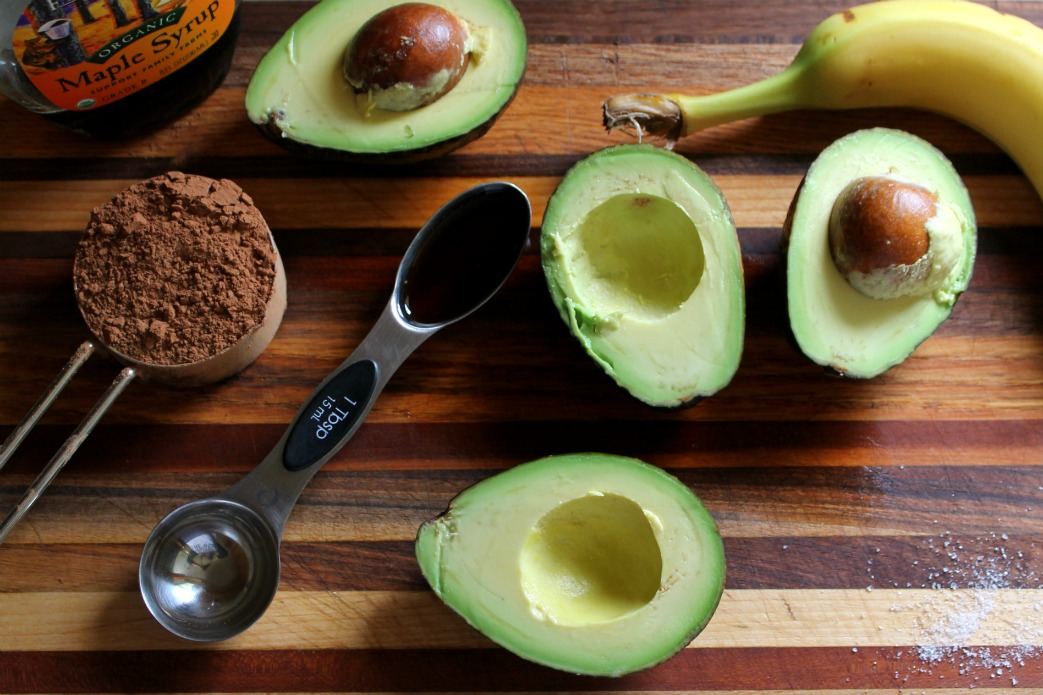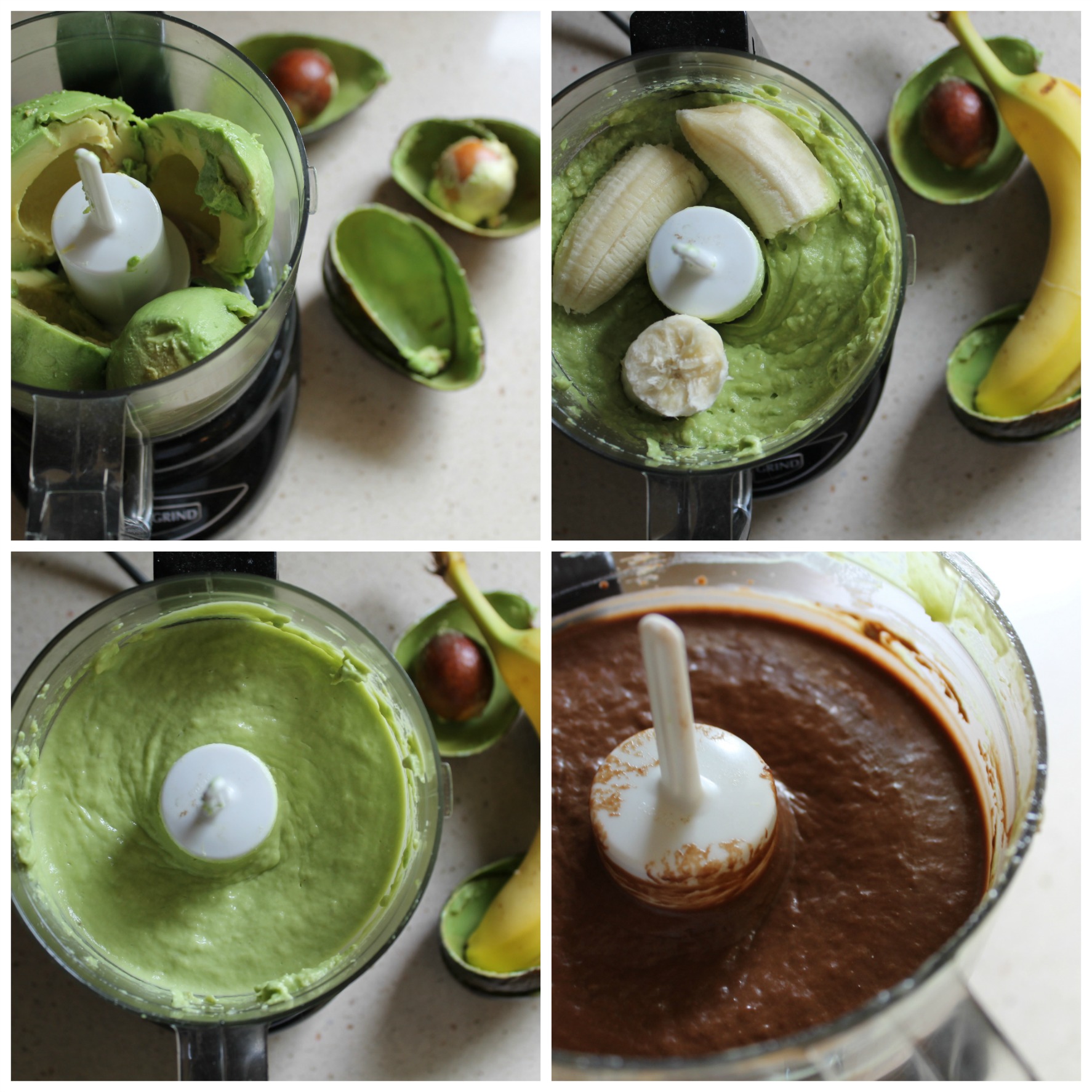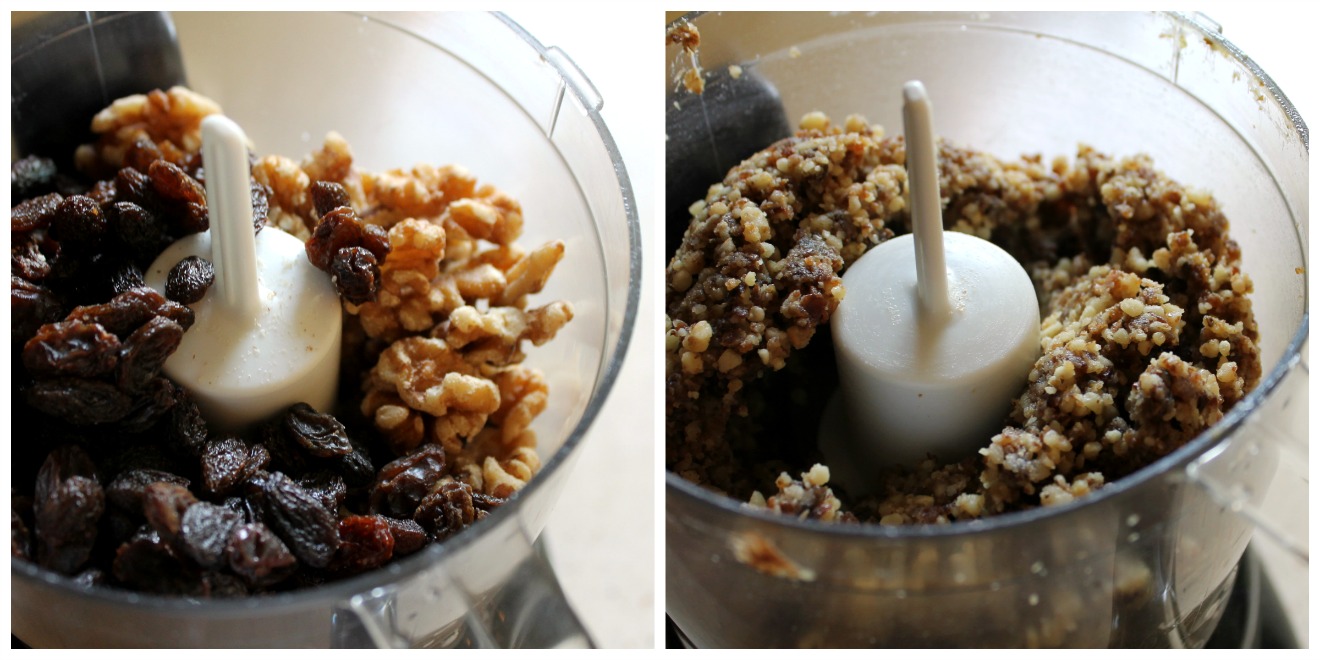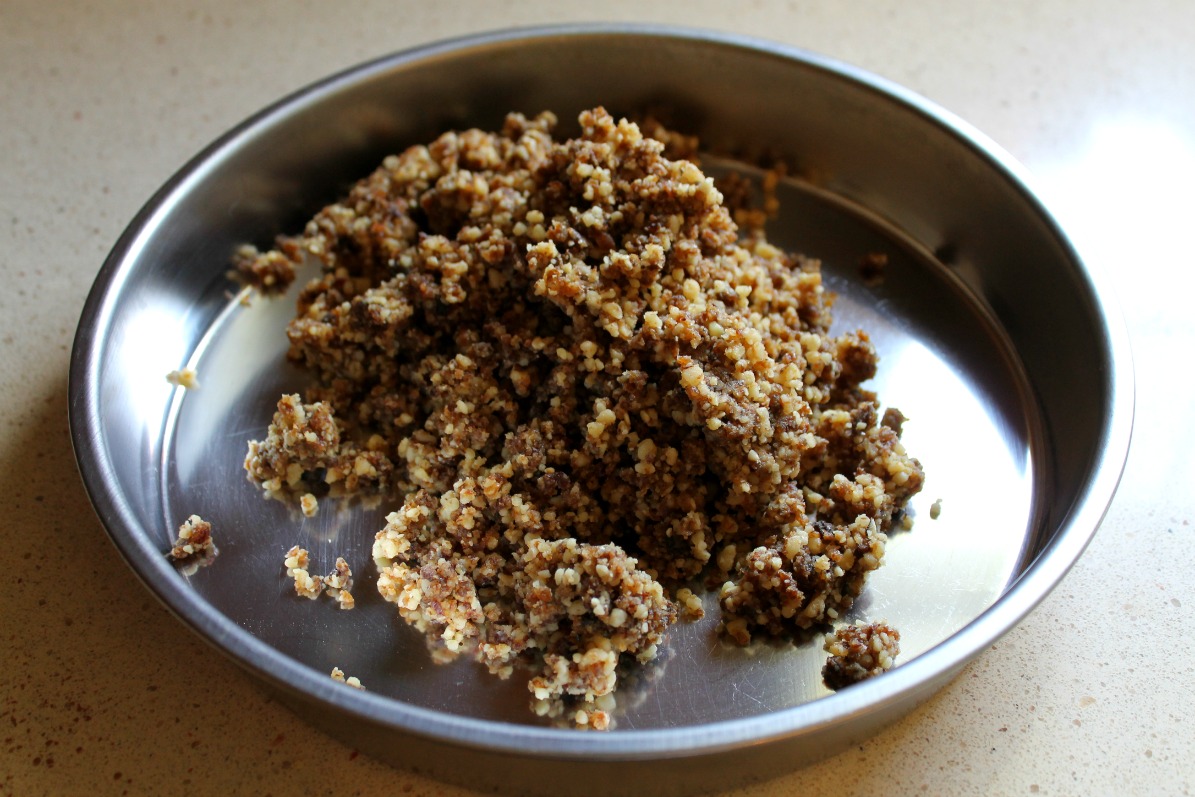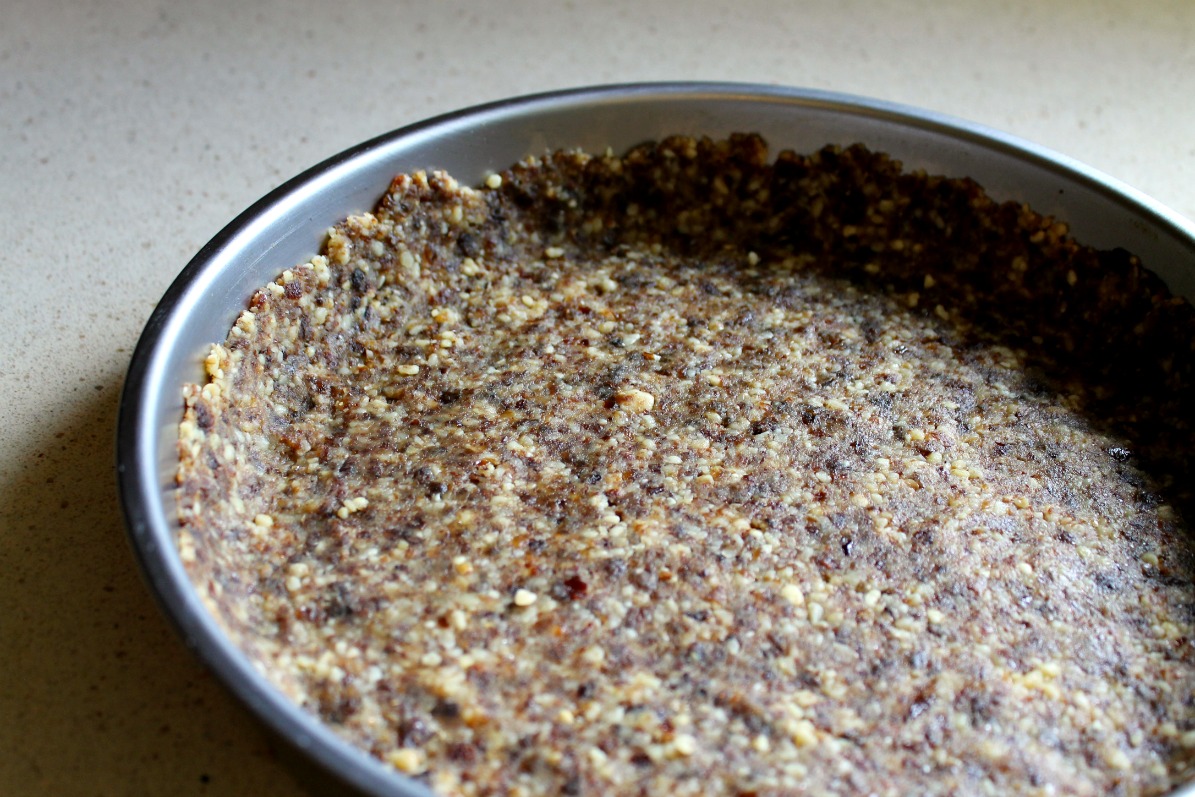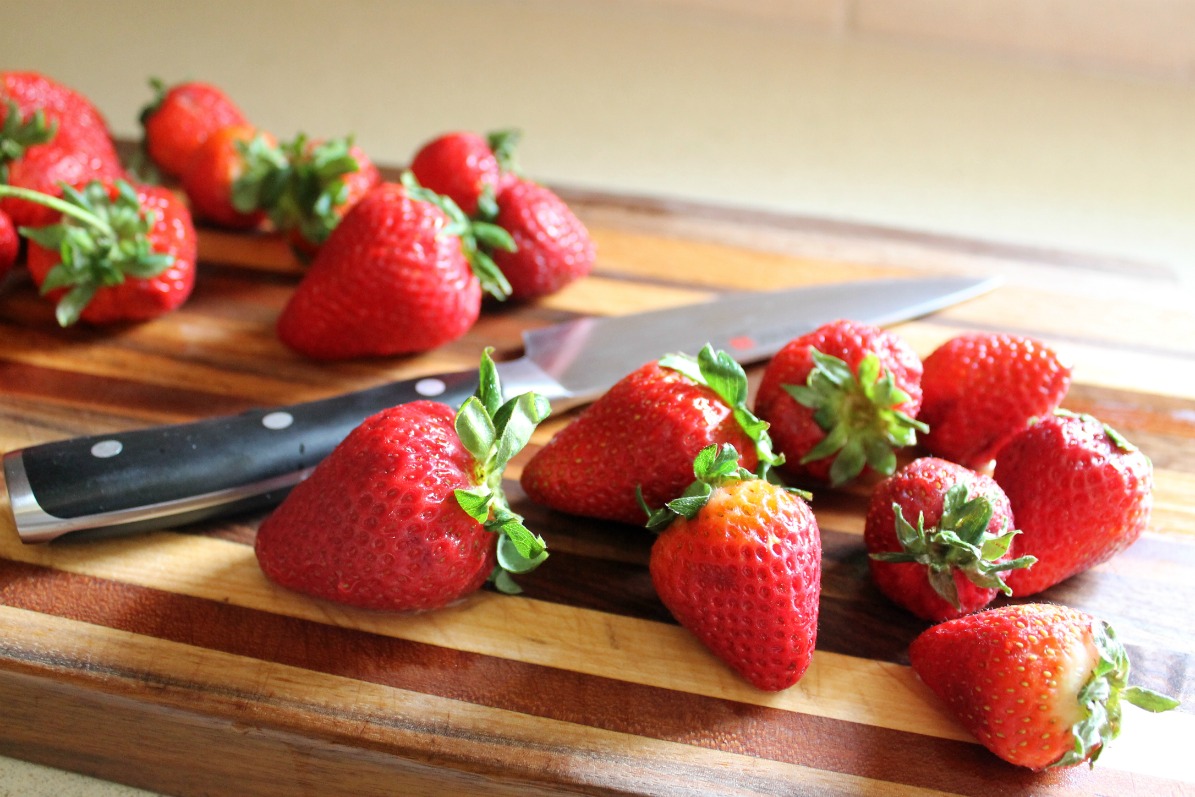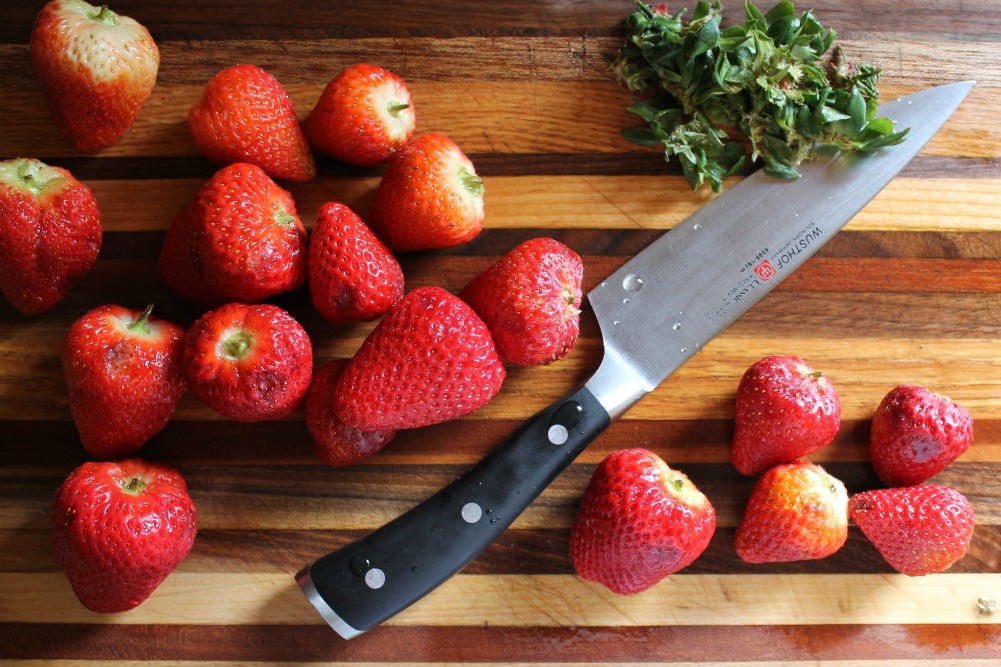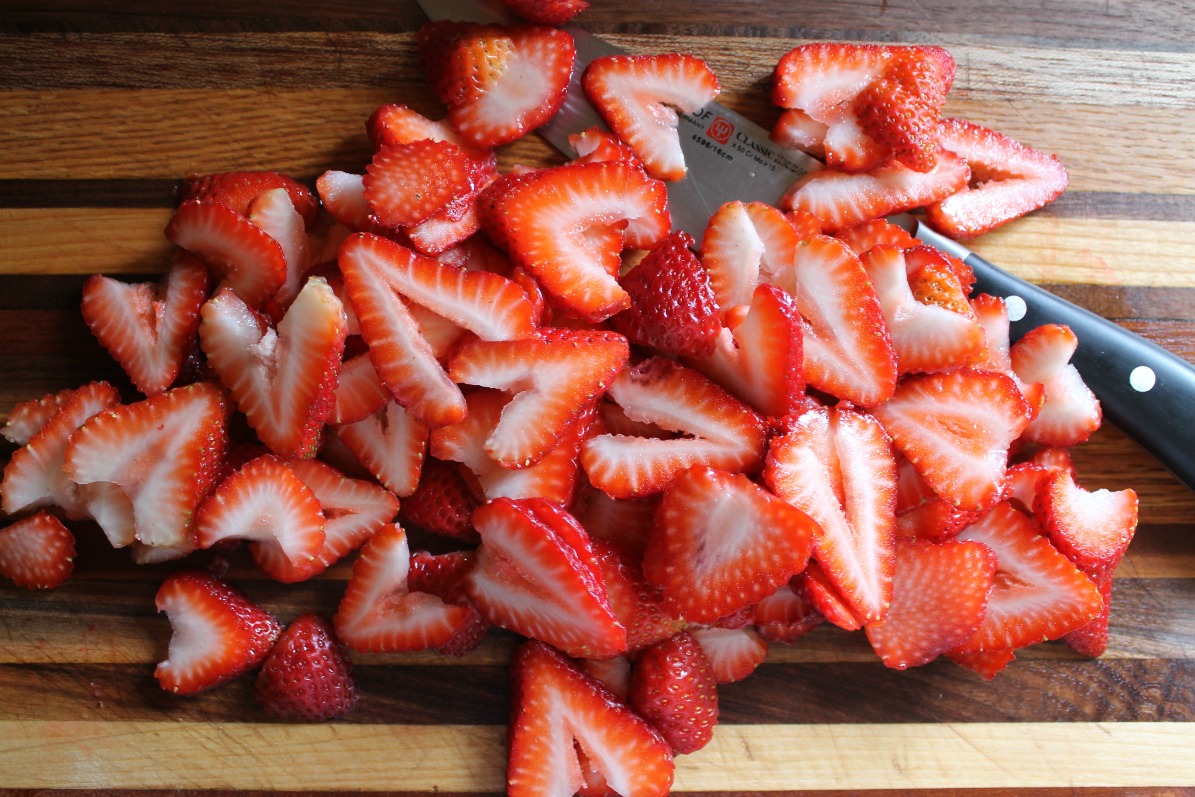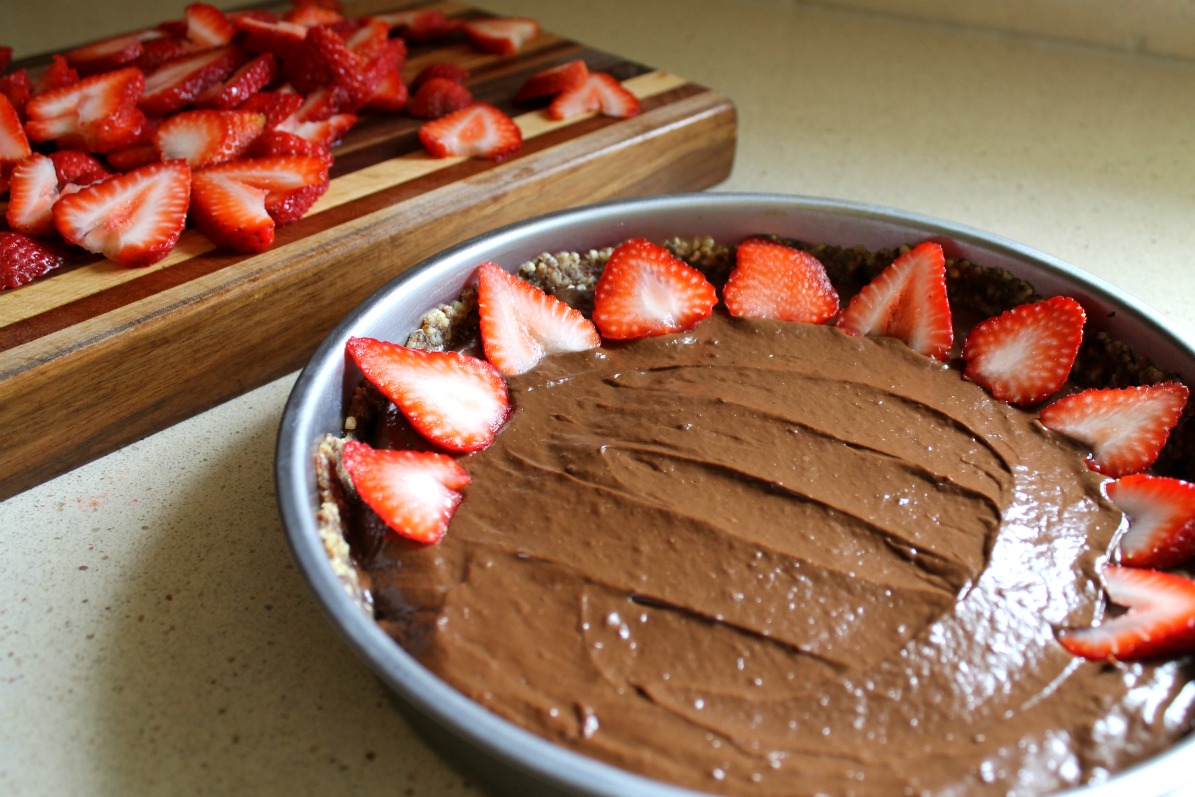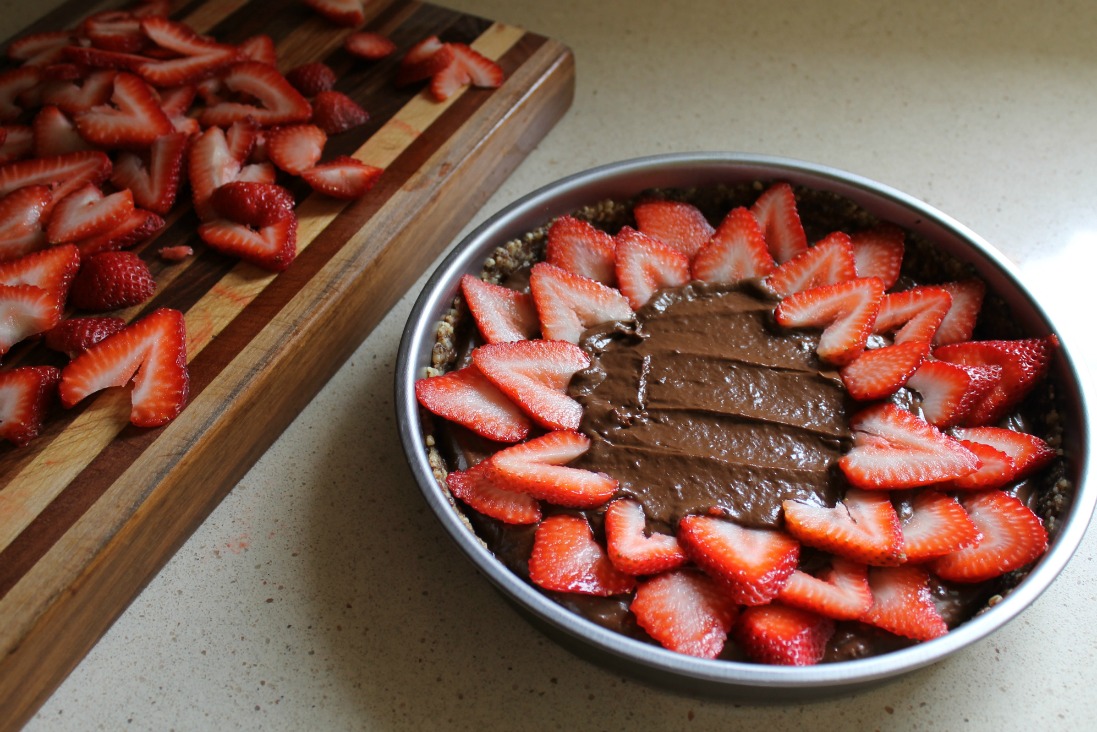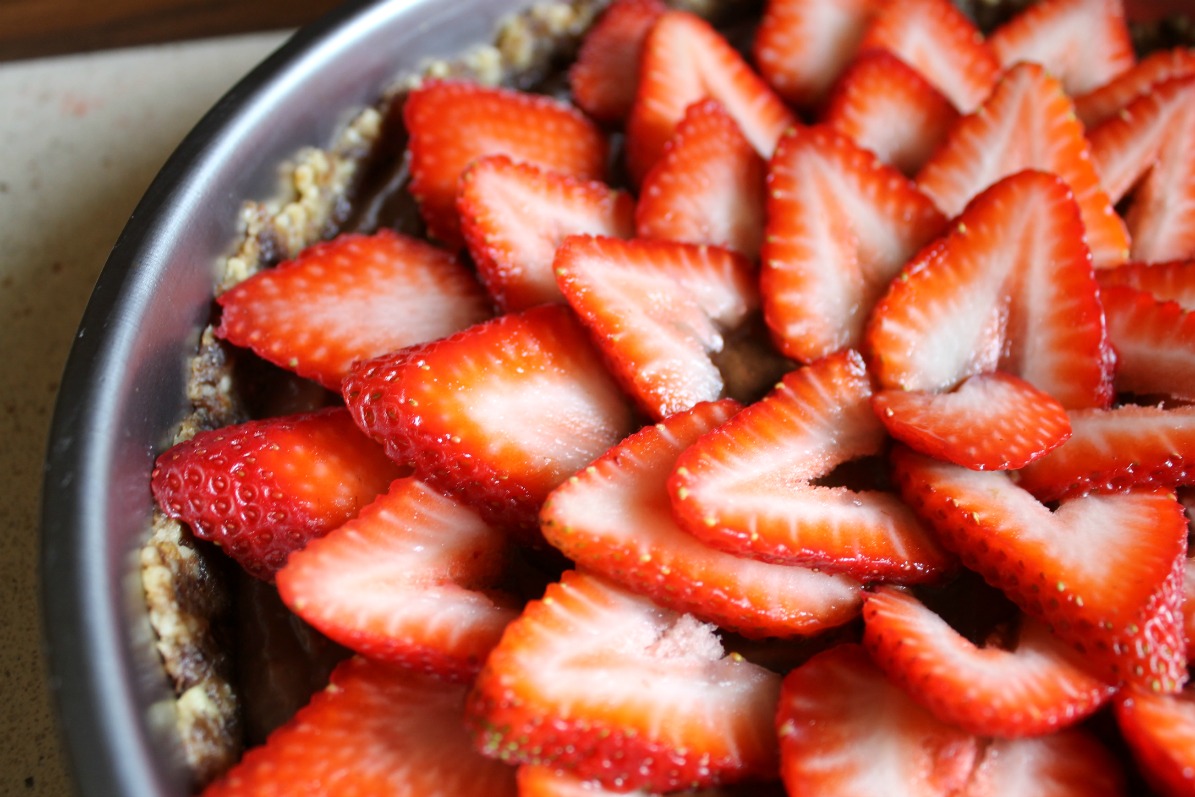 ---
No Bake Chocolate Strawberry Pie
Yield: Serves 8-10
Ingredients
Filling
2 ripe avocados
1 banana, not overly ripe
1/3 cup cocao powder
1/3 cup maple syrup
1 Tbsp vanilla extract
1/4 tsp salt
Crust
1 1/4 cup walnuts
3/4 cup raisins
Topping
Directions
Cut avocados in half, remove pits and scoop green flesh into food processor. Process until creamy. Add banana, process until smooth. Add remaining filling ingredients and process until combined, scooping around the sides with a spatula to prevent clumping. Remove from food processor and set aside.
In clean food processor, add walnuts and raisins, process until sticky and grainy in size. Pour into pie pan. Spread crust and press into place with your fingers, working out from the middle and up the sides until relatively even. 
Pour filling into crust. Use the back of a spoon or spatula to evenly distribute the chocolate. Transfer to freezer for at least 3 hours. 
Remove from freezer and allow to partially thaw 15 minutes before serving for easy slicing. Meanwhile, prepare strawberries. Remove green leaves and stems. Use a small knife to remove the core in a circular motion. Slice and arrange around the pie in concentric circles starting with the outer edge. Slightly layer on top of each other, working towards the middle. Slice and dig in! 
---
---
---