Italian Bean Soup Recipe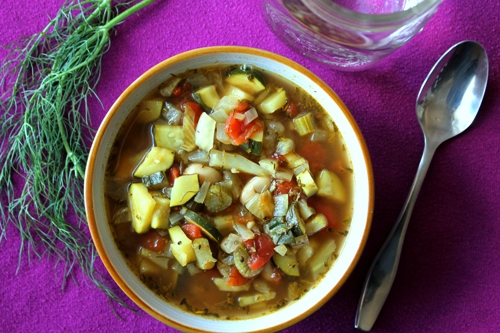 This Italian bean soup recipe will make you feel like you're living in Tuscany. Last year my parents decided to bike across Italy with some of their friends! Before they went on their two-wheeled adventure they hosted a get-together to discuss the logistics of the trip.
For this prep party they wanted to serve Italian inspired dishes and this soup was featured along with homemade pizza's, bruschetta and of course, wine.
The soup got rave reviews and they all had a fantastic time on their voyage so occasionally we'll make this soup just so they can be reminded of the great time they had. That, and it's dang tasty, too.
Italian Bean Soup Recipe

Ingredients

1 tablespoon olive oil
1 large fennel bulb & stalk*
1 large onion, diced
1 zucchini, chopped
5 cloves garlic, minced
1 quart of vegetable broth
1 14 ½-ounce can diced tomatoes
¾ teaspoon ground black pepper
1 teaspoon sage
1 ½ tablespoons of Bragg's organic sprinkle, or any Italian herb mix like Herb de Provence
1 19-ounce can cannellini beans, rinsed
Salt to taste, I use ½ tablespoon
Optional topping: asiago cheese

*I hate arbitrarily throwing out parts of vegetables so I just chop the entire fennel once I've removed the tough cone shaped core at the bottom of the bulb.

Directions
Put large soup pot over medium heat and let it warm for several minutes. Add the oil and sauté the fennel and onions for about 10 minutes until they are beginning to brown.
Add zucchini and garlic and cook for 3 minutes. Stir in vegetable broth, tomatoes, salt & pepper, sage and Bragg's. Cook 10 minutes.
Add cannellini beans. Bring mixture to a boil over medium-high heat and cook 5 minutes. Reduce heat to low and simmer 40 minutes more.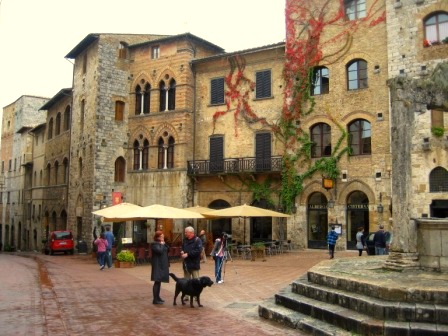 ---
---
---